UKAS Calibration & Calibration Services for Your Balances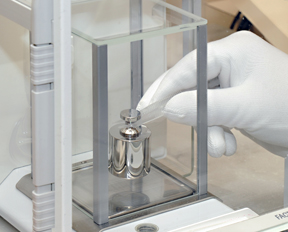 The last time any new machine was calibrated it may have been thousands of miles away from its point of use. We test and adjust all machines before dispatch to ensure best performance.
Variations in location can affect accuracy therefore for best performance a machine should be calibrated at its point of use.
We have the technical capability to install and calibrate machines and issue a UKAS certificate to the ISO 17025:2017 standard. Alternatively we can issue certificates fully compliant to ISO 9001:2000 management systems.
---
Uncertainty
A mandatory figure for ISO 17025:2017 and an essential for accurate precise weighing - we include this on all ISO national traceable certificates. We are accredited by UKAS for on-site calibration of weighing machines laboratory. 0459. This is the most the most stringent technical standard. We are accredited and calibrate from 500Kg to 0.000001g. We can also issue UKAS certificates for portable balances in our workshop.
---
Certificates
Our unique computerised loggers, can issue certificates immediately!
To view and download your certificates on line please click here
once registration is approved you will receive an email link to set up your password and log in / access your certificates
IF YOU ARE LOOKING TO BUY A BALANCE please LOOK HERE
---
Calibration and Service
Electronic units require specialist knowledge and test equipment - We have invested in these areas extensively for minimal failures and best performance!!
Test and adjust software
Diagnostic and fault finding
We supply reliable efficient on site service and calibration from factory trained engineers experienced in precision weighing, we can calculate minimum weight for regulatory compliance. All engineers are equipped with full compliment of calibration weights to UKAS recommend accuracy and specialist tools for the task envisaged.
We can check customers test weights and issue certificates, directly compared against national standards.

---
Please download here for the 'Schedule of Accreditation'
contact us on 01530 834650 or service@precisionbalance.co.uk